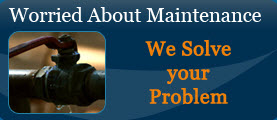 ASAP Plumbing

510-717-0914

2597 Nicholson Street

San Leandro, CA 94577

Peninsula 650-240-6029

East Bay 925-223-7038

South Bay 408-334-5786

San Franciso 415-632-6474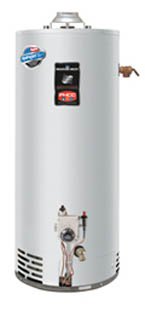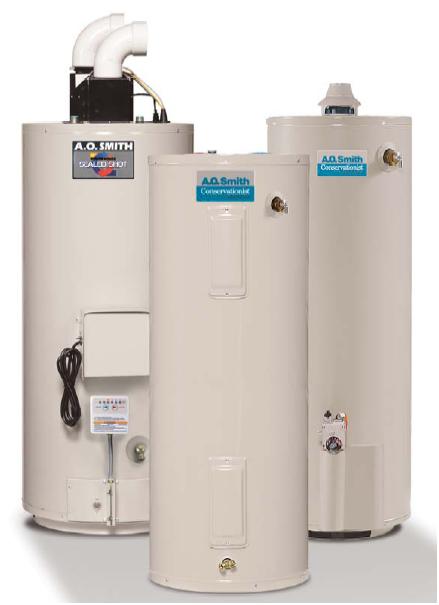 Conventional Water Heater

At ASAP Water Heaters, quality comes first. That in mind, not all water heaters are created equal.  That is why we carry a complete line of Bradford White, AO Smith and Eternal Water Heaters.  Our experience in the water heater business has put these water heaters to the test and they deliver time and time again.  Our water heaters are the most technologically advanced manufacturers of water heating.

How They Work

A single-family storage water heater offers a ready reservoir from 20 to 80 gallons of hot water.  It operates by releasing  that hot water, cold water enters the bottom of the tank, ensuring that the tank is always full.

Conventional storage water heater fuel sources include gas, propane, fuel, oil, and electricity.  Natural gas and propane water heaters basically operate the same.  A gas burner und the tank heats the water.  A thermostat opens the gas valve as the water temperature falls.  The valve closes when the temperature rises tot he burners that mix oil and air in a vaporizing mist, ignited by an electric spark.  Electric water heaters have one or two electric elements; each with its own thermostat.  With two electric elements , a standby element at the bottom of the tank maintains the minimum thermostat setting while the upper demand element provides hot water recovery when demand heightens. We also offer Eternal's unique technology in a tank and tankless option.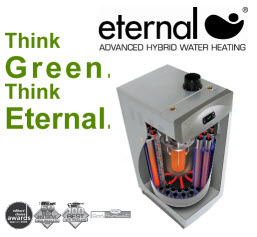 In Eternal's Counter Flow design, cold water enters from the bottom up as a way of self cleaning the sedimentation, while heat is pushed through 44 radiating transfer pipes.

The Eternal Condensing Hybrid's innovative 3 cycle process pushes heat in 3 directions through the water and maximizes energy transfer. In simplest terms, our patent slows the exhaust of heat by reusing the energy multiple times, rather than reducing water pressure.

The end result is a small heat exchanger that is capable of replacing multiple tanks, while supplying endless hot water with consistent water pressure and doing it efficiently time after time.  Call today to learn more about this revolutionary technology.

Breaking the laws of physics.

Eternal Hybrid™ and Eternal Condensing Hybrid™ work on the Counter Flow Principle. This is an opposite approach to the way the industry has traditionally built water heating appliances. Unlike any other water heater appliance, Eternal has achieved the highest efficiency in the industry without sacrificing your comfort.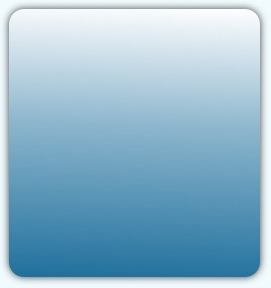 The One Phone Call You Need to Make. 

CALL NOW!

East Bay   925-223-7038    San Francisco   415-632-6474

South Bay 408-334-5786    Peninsula          650-240-6029